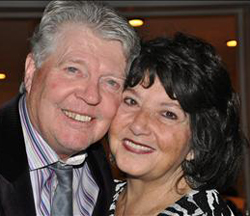 B&G Restaurant Supply was started by Gloria Powers in 1985. After 22 years in the foodservices distribution business, Gloria decided that she could provide products and services superior to the competition. Gloria knew that she had value-added services to offer, beginning with exceptional customer service, and could provide her customers with quality products at a reasonable price.
Bernie Powers, Gloria's husband, began helping with deliveries but quickly realized that Gloria would need his full-time commitment as the business immediately took off. Bernie found his niche in the equipment side of the business (Gloria's background was in supplies) and in 1987 they incorporated the business. Bernie was responsible for projects & consulting and Gloria focused on sales & purchasing.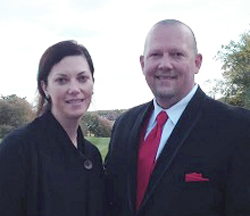 Their son Robert helped working in the warehouse in his spare time and now serves as the President running the company. Bobby has been instrumental in the company's growth over the last ten years covering everything from purchasing, sales, to coordinating daily deliveries.
Their daughter Tricia joined them full-time in 2004 after finishing her Masters in Business Administration degree at Babson College and quickly began focusing on technology, operations, and marketing.
B&G has outgrown three facilities and its headquarters is now located on Eagle Street in Pittsfield. In 2006, B&G opened a second location in Albany, NY to better service their New York State customers. B&G – Albany increased its showroom and warehouse space in 2010 to keep up with the growth in business.
In Summer of 2017 B&G opened a 3rd location in the Boston area after Eastern Bakers closed its doors after 70 years of business. Their building was sold and the business needed to move so B&G hired all of the employees to help start the new branch. The Westwood, MA location houses a showroom, distribution center, and 15 employees.
B&G hired 3 former BHS employees in 2020 and opened a Rochester, NY warehouse run by Stefan Charvella.  This is the 4th B&G location in the Northeast.
Headquarters
B&G Restaurant Supply
48 Eagle Street
Pittsfield, MA  01201
Phone: (413) 442-0390
Fax: (413) 442-1559
New York Showroom
B&G Foodservice Equipment
60 Commerce Avenue
Albany, NY 12206
Phone: (518) 482-2111
Fax: (518) 482-2112
Boston Showroom
369 University Avenue
Westwood, MA  02492
Phone: (781) 467-0060
Fax: (781) 467-0061
SEFA Member